5 Things to Know About Financing a Fixer-Upper
If you're looking to buy a home, you have several options. Popular choices are move-in-ready homes and fixer-upper homes. With a move-in-ready home, you can move in right away without making major renovations. On the other hand, a fixer-upper generally requires some major renovations before you can move in. Both options have pros and cons, but in an increasingly competitive housing market, purchasing a fixer-upper has become more appealing than ever. With a fixer-upper, you can turn a house into your dream home.
If you're looking to purchase a property, you'll want to know five things before buying a fixer-upper: what a fixer-upper home is, the benefits and challenges of a fixer-upper, whether a fixer-upper is right for you, and how to afford a fixer-upper project.

1. What Is a Fixer-Upper House?
A fixer-upper house is a home that you purchase as-is and may require work before it can be considered finished and move-in ready. The amount of work needed varies from home to home. While some fixer-uppers may require simple cosmetic updates, such as flooring, paint, or carpet, others may have structural or mechanical issues that need to be addressed.
With this type of home, you invest your money, labor, time, and materials into your home to build your equity. Before purchasing a fixer-upper, ensure you understand what needs to be renovated and whether you have the money, time, and knowledge required to finish the home.
2. Benefits of a Fixer-Upper
Even your dream home may need a bit of updating. Buying a fixer-upper can offer several benefits over purchasing a move-in-ready home, especially in a highly competitive housing market. Here are some of the benefits of buying a fixer-upper:

Personalized home: You can make the home your own and personalize it by making renovations according to your preferences. This means you can create your dream home without the investment of building a new house from the ground up.
More affordable: A fixer-upper can be more affordable for a first-time homebuyer. The lower initial cost can mean you have lower monthly payments and can save up for your renovations.
Modern amenities: When you choose a fixer-upper, you can add modern amenities without losing the vintage beauty and character of an older home.
Less competition: You may face less competition than you would for a move-in-ready home. In a particularly competitive housing market, this can mean the difference between moving when you need to or being stuck in your current housing situation.
Larger home size and better location: You may be able to purchase a larger house in your preferred neighborhood when you opt for a fixer-upper, ensuring your family won't quickly outgrow the home and you'll be happy in your new community. If home size and location are important factors, you may want to consider buying a fixer-upper.
Avoiding fixer-upper properties in your home search could make the process much longer, more difficult, and more expensive. These homes can be the ideal choice for many homebuyers, especially those who can take on the property updates themselves.
3. Challenges of a Fixer-Upper
Of course, there are also a few challenges to taking on a fixer-upper home. Consider these challenges before buying a fixer-upper to ensure the pros outweigh the cons. Some of the challenges you may face with a fixer-upper include:
Risk of losing money: One of the greatest disadvantages of buying a fixer-upper is the risk of losing money. There's always a chance that the renovations you make to the house don't pay off in the end - especially if the updates don't obviously increase the property's value.
Lack of necessary skillset: Depending on the renovations or repairs required, you may not have the skills required to tackle them. Unless you can hone your skills beforehand, purchasing a fixer-upper may not be worthwhile in your circumstances.
Substantial time investment: Renovating a house can be a tedious and time-consuming process. Depending on your other life obligations and responsibilities, a fixer-upper could take longer to complete than you expected.
Maybe you've seen a glamorized version of renovating fixer-uppers on reality TV, but keep in mind that many of these shows gloss over the grittier reality of taking on a fixer-upper home. If you decide to purchase a fixer-upper, make sure you have the necessary skills for the required renovations and can afford to lose some time and money to make the updates. You may also want to consider hiring someone to help you complete the renovations and set aside additional money to build some wiggle room into your budget.
4. Is a Fixer-Upper Right for You?
Before you decide to purchase a fixer-upper home, you should determine whether this is the right option for you. While this type of home can be an excellent choice for many homebuyers, some may be better off investing in a move-in-ready home. Follow the tips below to determine whether a fixer-upper is right for you.
Assess the Home
When you're considering a fixer-upper home, it's important to know what you're working with and what level of renovations you may need to make. For example, if you want to remove wood paneling or worn linoleum flooring, this is generally an easy fix. Fixing cosmetic concerns like floors, carpet, paint, and cabinets is relatively easy. Instead, assess the home's layout, structure, foundation, and mechanical systems, such as the water pump, water heater, and cooling and heating systems.
A home with structural issues, for example, will require a much greater investment of money and time. If the house has significant problems, make sure you're willing and able to make that investment.
Expect a DIY Project
If you have the skills and time to tackle a DIY project or you're willing to learn new skills, a DIY fixer-upper project will likely be the most affordable option. However, if you have a larger budget and don't have the skills to tackle specific aspects of the renovation, you can hire out some of the work. Ask for recommendations for a local contractor and get multiple bids, especially if you haven't worked with a contractor before.
Budget Over Your Estimated Costs
Having a budget is essential for purchasing a fixer-upper home. Before you start shopping, determine your budget and stick with it. Make sure the home you want falls within your price range and estimate the costs for renovations. To determine if you can afford a property, consider all the materials and labor required for renovations, and subtract this estimate from the value of your home after renovation.
Keep in mind that unexpected expenses can arise during the renovation process. As such, you should budget above the anticipated costs of the renovations. This will ensure you stay within budget, even when facing unexpected problems.
Consider Your Time Investment
Along with the financial cost associated with the renovation, you should also estimate how much of your time you will be investing in a fixer-upper project. Few reality TV shows will illustrate a realistic timeframe for most homeowners who take on a fixer-upper home, so you may want to speak to a professional remodeler about a more accurate timeframe.

Depending on the repairs and updates needed, a fixer-upper project could take several months to finish. You may not be able to live in the home during this period, so the timeline is a crucial factor to consider if you need to move soon. If you can live in the home, your living space may be limited. As with your financial budget, add a few months to your anticipated timeline.
Strike a Balance
Ultimately, you want to balance the costs of your fixer-upper renovations with the resale value after the repairs are completed. Consider which renovations will have the greatest impact on your resale value before you jump in. For example, bathrooms, kitchens, and additional bedrooms typically contribute the most to a fixer-upper's resale value after renovations. If other major renovations aren't in your budget and won't contribute significantly to your resale value, you may want to skip them or wait until you can afford to invest more time and money.
Estimate the Change in Market Value
You should also estimate the value of your home after it is fully renovated. Free online tools can be a good place to start, but you shouldn't consider the estimates to be accurate assessments. Review comparable homes in the area to accurately estimate your home's after-repair value (ARV).
You can do this by viewing the multiple listing service (MLS) in your area. This database is where real estate agents list homes currently for sale. With this database, you can review homes on the market and properties that have recently sold. You'll need a real estate agent to access the MLS, so be sure to find one before you begin your search for a property.
Strategically Select a Project
Not every fixer-upper is the right fit for you, so it's important to be strategic in how you select your project. Take a strategic approach to how you assess each property. Start with determining whether structural changes or additions are necessary, and then examine the electrical, plumbing, and HVAC systems. Finally, evaluate the interior of the property to determine whether you want to perform cosmetic updates like flooring and paint.
You'll also want to take a strategic approach when making certain renovations. For example, if you want to remodel the kitchen, it may be better to perform this renovation in the summer when you can cook and eat outside.
Determine Whether You Have an Inspection Clause
Getting an inspection for a fixer-upper home is essential, as it can identify issues with the property that could exceed your budget. While cosmetic problems are easy to spot, identifying structural or foundational issues is more difficult during a simple walkthrough. An inspection can help diagnose the more significant, costly problems with a property, so even if you find it tempting to skip the expense of an inspection, make sure you include the cost of this step in your budget.
With an inspection, you'll get the peace of mind that you aren't likely to face any big issues during the renovation process that will eat up more of your money and time. If a problem is uncovered in the inspection, you can decide to walk away or prepare to tackle it in your renovation.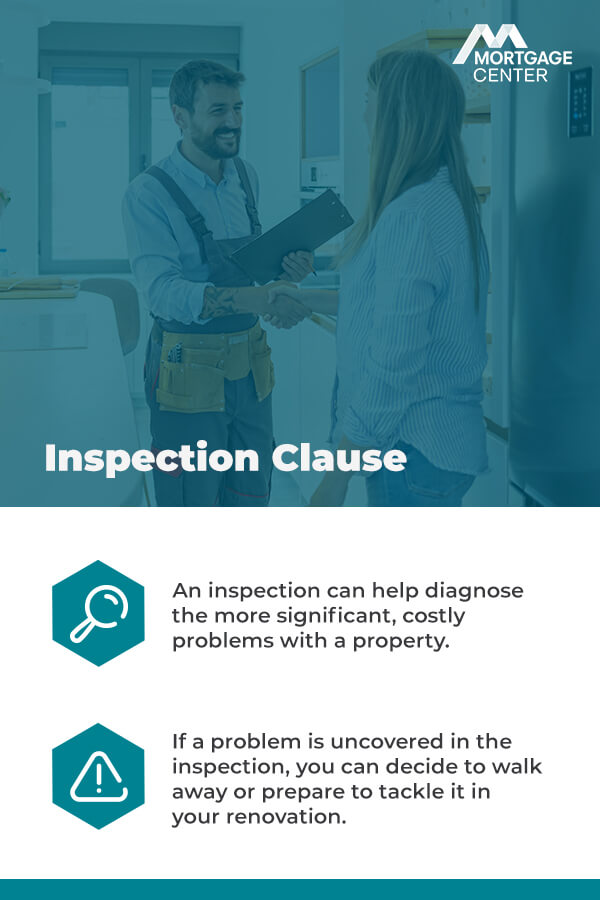 5. How to Pay for a Fixer-Upper
One of the critical steps of starting a fixer-upper project is figuring out how you will pay for it. At Mortgage Center, we are the loan expert for financing a fixer-upper. We offer loan options to make your home purchase easier. Our mortgage loans for fixer-upper projects include: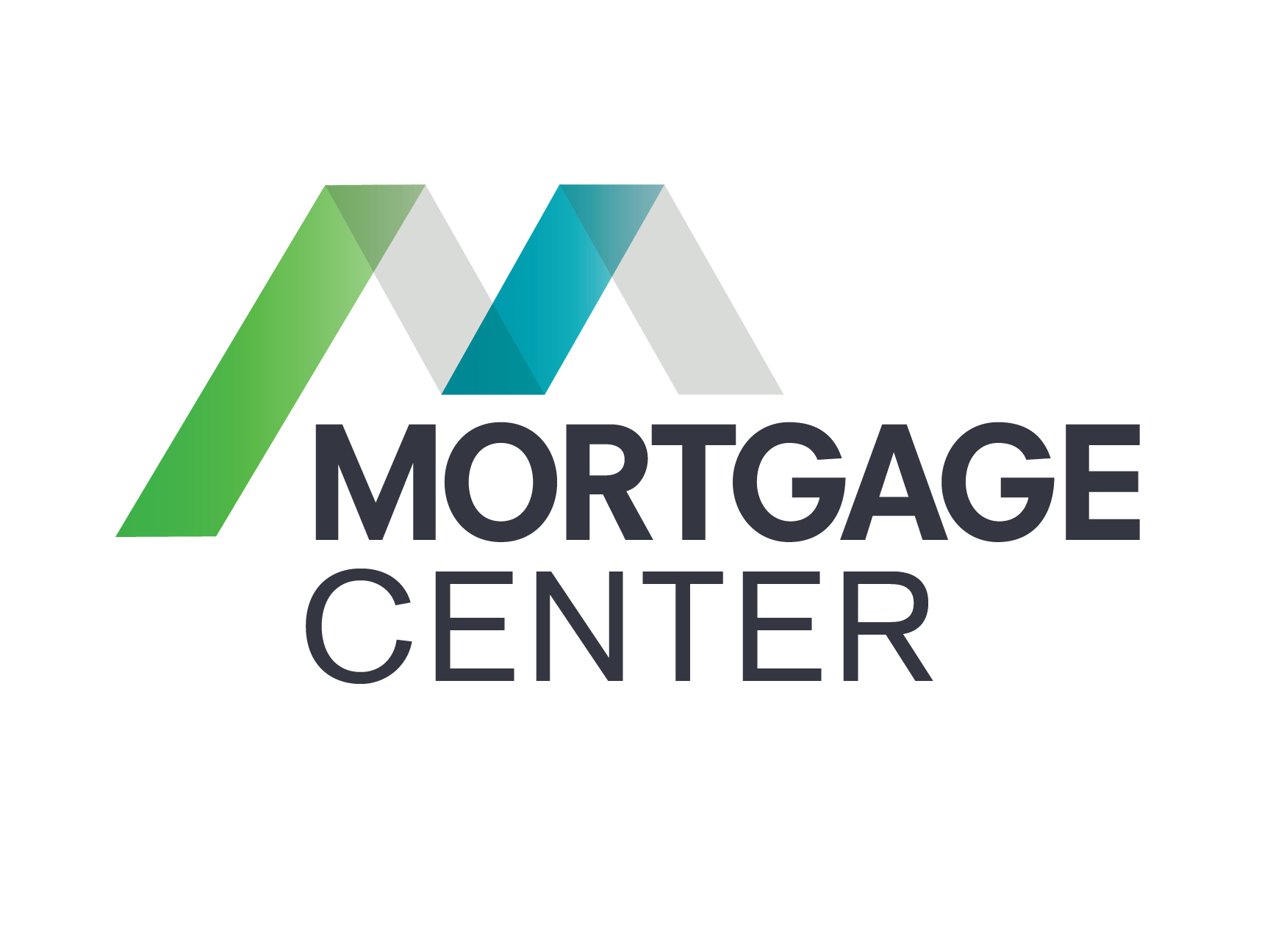 Mortgage Center has been working with credit unions, their members, and home loan borrowers since 1990 with the goal of growing the credit union community. They have over 100 experienced home loan experts who are guided by the core values of the company. Mortgage Center is completely owned by credit unions which means their rates and closing costs remain competitively low, keeping more cash in members' pockets while generating revenue for the credit union community. Start a mortgage application with us today!
« Return to "Financial Resources & Blog"