14 tips that will make your moving day a breeze
Moving is no small task. Picking up all your belongings and bringing them somewhere else requires thoughtful planning, preparation, and execution. If you're worried about your next move, check out these tips so you can tackle it with confidence!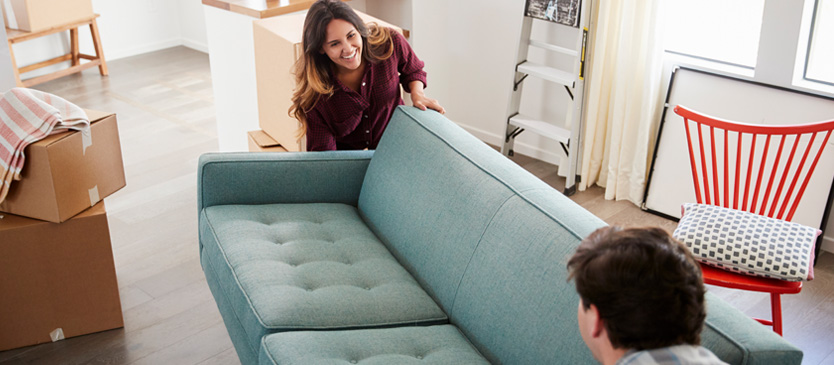 Before you pack
Before you even pack your first box, there are things you can do to jump-start the process. If you can, try to take care of these steps about 2-3 weeks before you move.
Transfer your utilities
Transferring utilities to your new address can be easily forgotten about once your move is in full swing. If you know your move in day and new address, scheduling when your utilities will stop at your current address and start at your new place is easy. This just takes a few phone calls and is a great way to get your move started.
Clean up and get rid of what you don't need
Moving gives you a great opportunity to de-clutter your current home. Before packing, take some time to grab everything you won't need at your next place. If you have enough, hold a garage sale and attempt to sell it all. Whatever items are left can be donated to local charities or given away to friends or family members who want them.
Here's another quick tip: If you're donating any large items, such as furniture, make sure to schedule pick up times with your local organizations so you can get them out of the way as soon as possible.
Eat up!
Moving food – especially things that need to be frozen or refrigerated – can be extremely inconvenient. In the days and weeks leading up to your move, be very conscious about the food you have in the house. Try to get creative with the recipes you make so you can use as much as possible. Consider donating non-perishable goods to local charities and food banks so you can do some good and lighten your load before the move.
Look for a mover
Movers are not for everyone. But if you have a lot of things to move or you just don't want to move heavy items yourself, then movers are the perfect fit! When looking for a mover, you should shop around. Receive at least three for quotes before you make a final decision. Another thing to keep in mind with movers is that they can't take everything. Most movers have many restrictions on what they will and will not take. Be sure you know what these items are so you can plan to move them yourself when the time comes.
Packing
When you think of moving, packing is probably the first thing that comes to mind. While this can be strenuous, using a few easy tips can go a long way.
Identify "last in, first out" items
As you know, you can't pack your whole life up weeks in advance. You still need to live in your home until you move. Before you begin packing, identify which items you'll need to wait until the very end to pack. This may include things like toiletries, clothing, cookware, and whatever else you deem a necessity.
Once these items are written down or physically labeled, you can begin packing – confident that you will not need to dig through boxes before you move.
Put your soft goods to good use
Towels, linens, and any other soft goods easily double as packing materials. Instead of buying packing peanuts, consider using these items to wrap fragile items in. This not only protects your items but allows you to use fewer overall boxes. Plus, it saves you money!
Pack one room at a time
Packing an entire house is a lot to handle. If you don't come up with a plan early, you may find yourself a bit scattered after you begin. One of the best ways to go about packing is by breaking it up into small batches. Start with one room and work your way through the whole house. This way you can stay more focused on what needs to be done. It also helps you feel more accomplished since you'll be clearing out each room completely before moving onto the next. You'll be surprised at how much you can get done in a day!
Leave things where they are
For some items, packing isn't even necessary, or requires little effort. For example, you don't always need to pack your clothes. Many times, you can leave them in the dresser drawers and wrap the drawers in plastic wrap to keep them secure. You can even leave the drawers in the dresser if it's not too heavy.
When packing your closet, it's often easier to just leave the clothes on the hanger. To do this, you can purchase a wardrobe box that contains a bar to hang your clothes inside. These cost about $20-$30 each. If you're on a budget, you can always wrap your clothes in garage bags and tie the top around the hangers. Both methods will save you plenty of time and effort overall.
Use labels
Taking a few extra minutes to label all your boxes will save you a ton of time when you unpack. Consider buying a pack of multi-colored stickers and assigning rooms for each color. For example, red may mean kitchen supplies, while blue may identify bathroom materials. Writing on each box with a marker works just as fine too but takes a little more time. However you do it, just be confident you can interpret your labeling system once you get to your new place. You can even create a cheat sheet that shows which color is assigned to each room to help the movers or others know where to place the boxes.
Moving and unpacking
Move-in day can often be the most stressful part of moving. Like most things in this process, it just takes a bit of careful planning to make your move-in day a success!
Make arrangements for pets and young children
If your children are too young to help, have them stay with friends or family while you move. This keeps them safe and gives you one less thing to worry about the day of. Pets are the same way. If you can keep them somewhere else while you move, it will save both you and them a lot of stress!
Keep yourself nourished
Moving is hard work! In the midst of it all, it's easy to forget to hydrate and eat. Make sure you have plenty of water for yourself and your helpers during the move. It's also a good idea to plan your meals for the day. Whether this means making food in advance or figuring out where you'll get food and when, it's important to have something in place.
Pace yourself
Although you may want to unpack everything on day one, it's not always possible. Especially after a day of heavy lifting and lots of driving. For the first few days after moving it's okay to unpack at your own pace. If you do a little each day, instead of everything at once, it will be much more manageable.
Give yourself a due date
As nice as it is to unpack at your own speed, you may want to give yourself the extra motivation to get it done. This can be done by hosting a housewarming party, or similar event where you want to show off your new place. Planning this in advance gives you a solid date as to when your things need to be unpacked and put in their place.
Clean as you go
As you unwrap items and empty boxes, you'll find yourself with a lot of trash laying around. Get a large trash bag out early so you can throw things away as soon as possible. This will lighten your load on cleaning up once everything is unpacked.
You may also find it useful to break down boxes as soon as they're empty. On top of keeping things clean, this will open up your space more, making it easier to move larger objects when you need to. If you can, try to hang onto the used boxes so you can reuse them for your next move.
And that's it! Once you've done all these things, you can pat yourself on the back for a job well done!We know these tips will help make your move smooth and simple. There's a lot to do, but if you break it down step by step, you'll feel ready to take on your move!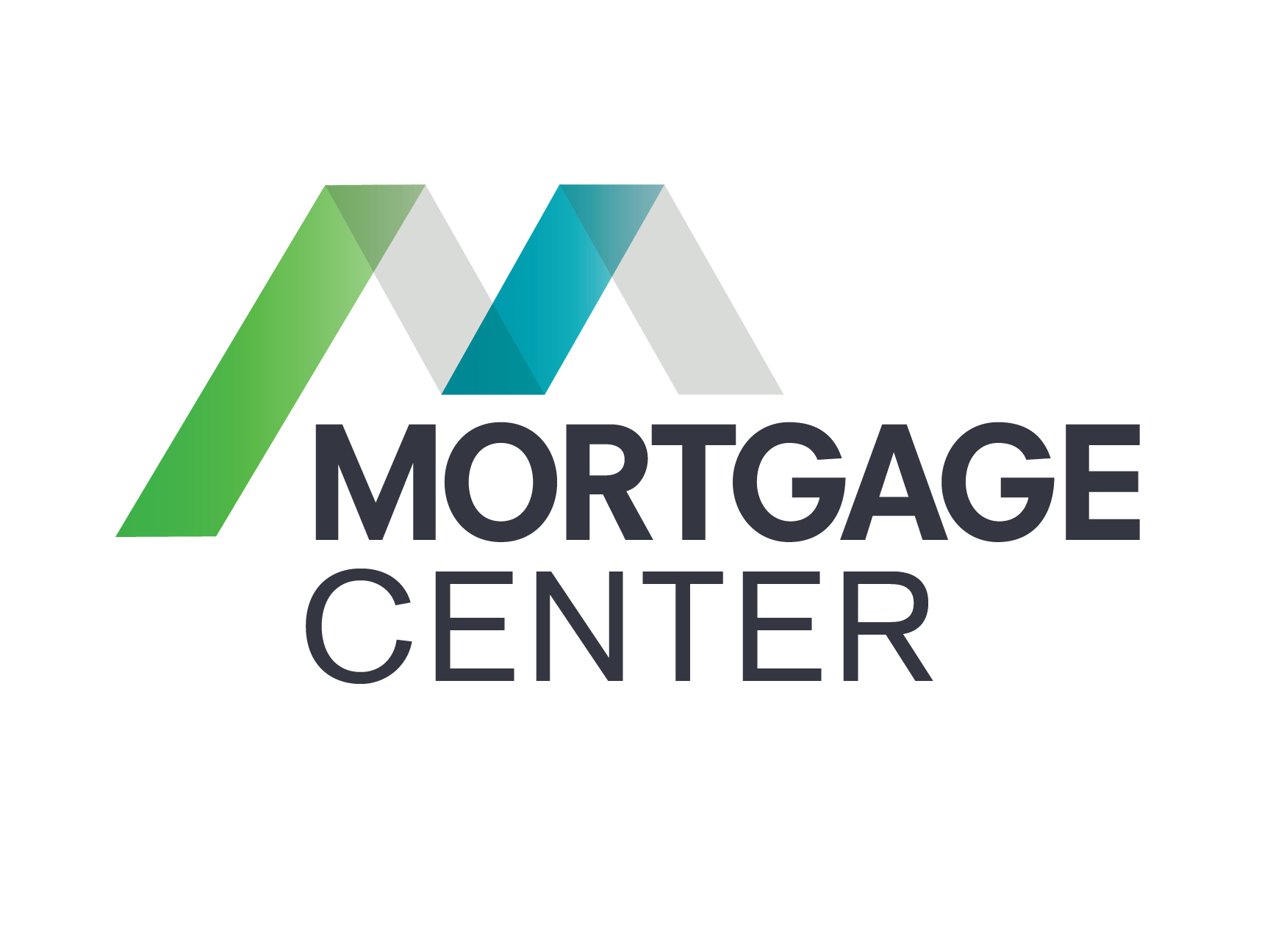 Mortgage Center has been working with credit unions, their members, and home loan borrowers since 1990 with the goal of growing the credit union community. They have over 100 experienced home loan experts who are guided by the core values of the company. Mortgage Center is completely owned by credit unions which means their rates and closing costs remain competitively low, keeping more cash in members' pockets while generating revenue for the credit union community. Start a mortgage application with us today!
« Return to "Financial Resources & Blog"